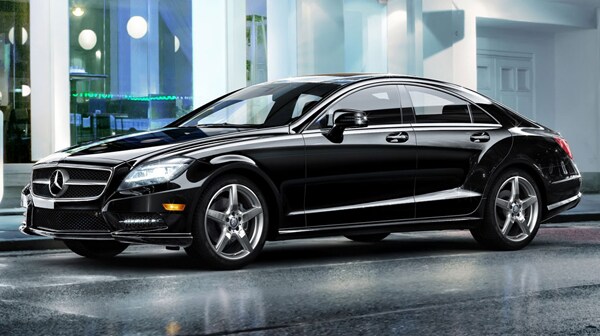 Performance & Handling
4.6L biturbo V-8 engine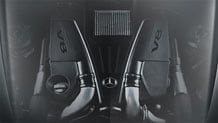 A new-generation 402-hp 4.6-liter V-8 combines numerous advances and twin turbos to deliver noticeably more low-end torque. Rapid-multispark ignition can fire up to four times per millisecond, while high-pressure Direct Injection microscopically tunes the fuel spray to reduce emissions, fuel consumption and noise. A lightweight diecast-alloy block, quicker and more widely variable valve timing, reduced friction, and clever ''on-demand'' ancillary components like the alternator further boost efficiency.
5-speed automatic transmission
The proven and acclaimed 5-speed automatic is designed to handle the massive torque output by the biturbo V-12. The transmission is also driver-adaptive, monitoring your driving style and adjusting its shift points to match. The Touch Shift feature offers you the enjoyment and involvement of manual-style shifting anytime you want it
Paddle shifters
A pair of paddles strategically positioned behind the upper steering-wheel spokes allows you to manually upshift and downshift the 5-speed automatic transmission with just a flick of your fingers.
Design
CLS550 Coupe
Sport body styling
Aggressively styled lower bodywork includes a deep front air dam with mesh intakes, along with sculpted side sills and rear valance.
Bi-Xenon headlamps with Active Curve Illumination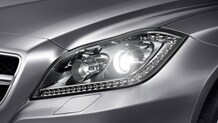 Bi-Xenon headlamps help deliver greater visibility than halogen headlamps because their brighter, whiter light is much closer to natural daylight. Active Curve Illumination helps you see better into corners at night, swiveling the headlamps as you steer to increase usable illumination by up to 90% over conventional fixed headlamps.
18-inch 5-spoke wheels
The standard 18-inch 5-spoke alloy wheels offer a confident stance and luminous silver finish. Staggered in width, the rear wheels and all-season tires are wider than the fronts, for greater acceleration grip without sacrificing crisp steering feedback.
High-gloss Black Ash or Burl Walnut wood trim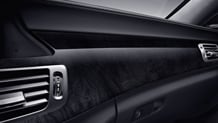 Hand-polished wood trim graces the full-length console, dash and doors, lending the cockpit a further air of refinement. Burl Walnut wood, prized for its rich color and distinctive grain patterns, is available with Almond/Mocha and Black interiors.The rich, deep tones of Black Ash wood create a dramatically modern, seriously sporty cockpit ambience. It's available with Ash/Black and Black interiors.
Individual seating for four with full-length console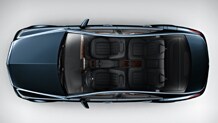 A signature of every Mercedes-Benz coupe is its impeccably finished 4-passenger cabin. The CLS550 differs only in that it welcomes its occupants through their own individual doors. Once inside, they'll each enjoy a seat that's individually tailored for their sole accommodation and situated in its own comfort zone alongside the full-length central console.
Safety
12-way air bag protection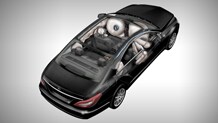 An advanced system of 10 air bags offers 12-way occupant protection. Dual two-stage front air bags, front side-impact air bags, front pelvic air bags, dual front knee air bags, and window curtain air bags for both seating rows are standard.
Body structure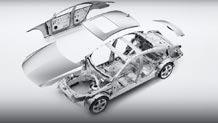 High-strength/low-alloy (HSLA) steel provides greater resistance to bending and flexing than conventional steel of similar weight. HSLA and ultra-high-strength steel are used in critical areas of the body structure, such as the roof pillars, floor and roof crossmembers, door beams and various reinforcements throughout the body.
ATTENTION ASSIST®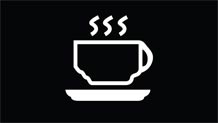 The first system of its kind, ATTENTION ASSIST® continuously monitors different parameters of driving behavior, and can automatically alert the driver with both visual and audible warnings if it detects signs of drowsiness on long trips.
PRE-SAFE®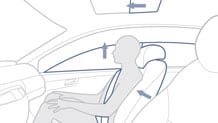 A Mercedes-Benz first, PRE-SAFE® can detect instability during certain vehicle maneuvers that suggest a collision or rollover is imminent. It can then tighten the front seat belts, adjust the front passenger seat, and close the windows and sunroof -- all in an effort to better prepare the occupants in the moments before a collision. If no accident occurs, the seat-belt tensioners reverse, and you simply readjust your seat, open the sunroof and continue on your way.