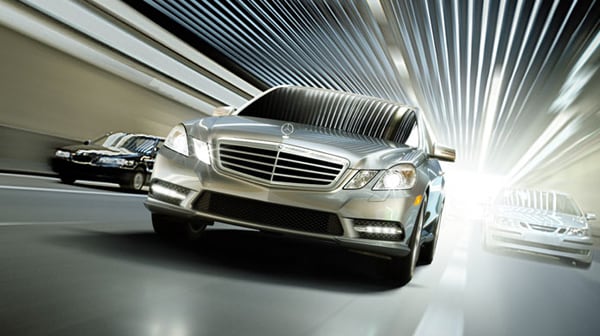 Performance & Handling
3.5L Direct Injection V-6 engine
A new-generation 302-hp 3.5-liter V-6 combines numerous advances to deliver more torque over a wider range of rpm. Its rapid-multispark ignition fires up to four times per millisecond, while high-pressure Direct Injection microscopically tunes the fuel spray, reducing emissions, fuel consumption and noise. A lightweight diecast-alloy block, quicker and more widely variable valve timing, reduced friction, and clever "on-demand" ancillary components like the alternator further boost efficiency.
7-speed automatic transmission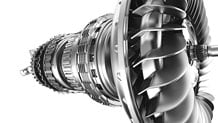 The industry's first 7-speed automatic transmission remains one of the most versatile automatics on the market. A wide range of closely spaced gear ratios delivers the ideal response for virtually every driving situation, for smooth cruising, quick acceleration, and thanks to two overdrive ratios, better highway fuel efficiency. Adaptive logic monitors your driving style and adjusts its shift points to match, while Touch Shift control offers manual-style shifting enjoyment anytime you want it.
Design
E350 Sedan, E350 Coupe, E350 Cabriolet, & E350 4MATIC® Wagon
Sport styling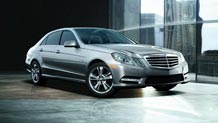 Distinctive wheels and body detailing set apart the E-Class Sport Sedans. Up front, a bold 3-bar grille and standard LED Daytime Running Lamps present an aggressively sporty first impression. The sport-tuned suspension gives it a confident stance, set off by expressive sculpting of its bumpers and side sills. Inside the cabin, countless details from its instrumentation to its trim choices express its more performance-focused character.
Luxury styling
Elegant wheels and a crisp, chrome-plated 4-bar rendering of the classic Mercedes-Benz grille convey the refined aura of an E-Class Luxury Sedan. Refined cabin appointments present countless technological advances with a style evoking the deep E-Class heritage.
Coupe styling
The E-Class Coupes are the only cars in their class that let you see to the horizon through four fully retractable side windows that are uninterrupted by framework. It's an elaborate feat of engineering to uphold two Mercedes-Benz traditions: unmatched style and extraordinary strength. The view from outside is no less enticing, with a chiseled, muscular physique and a confident stance.
Cabriolet styling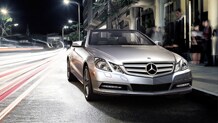 Three-layer top, four-season comfort. Exquisitely crafted from three layers totalling nearly a full inch in thickness, the rich fabric power soft top of the E-Class Cabriolet is designed to provide a coupe-like level of silence in the cabin. With large windows, precise tailoring and a choice of four colors deliver sleek style with the top up. And in just 20 seconds it stows away in the trunk, while preserving a generous 8.8 cu ft of cargo space.
Wagon styling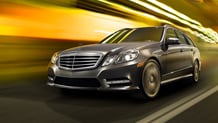 For generations, the E-Class has been a wagon like no other. Spacious without being ponderous, elegant without excess, it's attracted a legion of loyal followers and a sea of imitators. Today, the E-Class stands strong as the only European luxury wagon in its class. It's a testament to its flexible virtues and its unyielding values. What makes the E-Class an icon is how it turns immediate attraction into enduring appeal, in style and in substance.
Safety
11-way air bag protection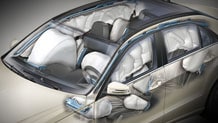 An advanced system of 9 air bags offers 11-way occupant protection. Dual two-stage front air bags, front side-impact air bags, front pelvic air bags, a driver's knee air bag, and window curtain air bags for both seating rows are standard.
NECK PRO® front head restraints
In the case of a rear impact exceeding a preset threshold, NECK PRO® front head restraints move forward and slightly upward, reducing the distance between the head restraints and the heads of front-seat occupants. This action helps to reduce the possibility or severity of whiplash-type neck injuries.
Attention Assist
The first system of its kind, ATTENTION ASSIST® continuously monitors different parameters of driving behavior, and can automatically alert the driver with both visual and audible warnings if it detects signs of drowsiness on long trips.
LED Daytime Running Lamps
Bright white LED Daytime Running Lamps help increase the visibility of your vehicle to oncoming traffic by illuminating front lights whenever the car is switched on. With long life and low energy consumption, the light-emitting diode (LED) lamps also add a distinctive high-tech styling touch.
PRE-SAFE®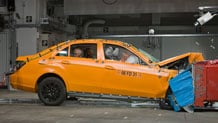 A Mercedes-Benz first, PRE-SAFE® can detect instability during certain vehicle maneuvers that suggest a collision or rollover is imminent. It can then tighten the front seat belts, adjust the front passenger seat, and close the windows and sunroof, all in an effort to better prepare the occupants and restraints in the moments before a collision. If no accident occurs, the seat-belt tensioners reverse, and you simply readjust your seat, open the sunroof and continue on your way.
Body structure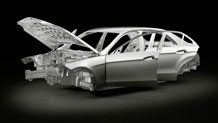 With 72% of its body panels made from high-strength steel, the E-Class body structure is even more rigid than its renowned predecessors. The advanced front crumple zone has been refined with approximately 17,000 computer-simulated collisions and 150 crash tests. An innovative front bulkhead and deformation zones that act on four independent levels to help divert the energy of a frontal impact under, over and around the passenger cabin.