Mercedes-Benz of Melbourne is honored to present to you the latest 2023 Mercedes-EQE.
A True Definition of Leading-Edge Automotive Excellence
---
288 Horsepower  90.5 kWh battery  0 mph to 60 mph in less than 5 seconds  Range: 410 miles per charge  Charges from 10% to 80% in 31 minutes
---
What do you get upon integrating top-quality material and world-class technology into an automobile? The brand new 2023 EQE! The latest EQE sedan combines comfort, luxury, and elegance. It is likely to be the center of attraction on the roads while driving around the streets of Melbourne.
 Design
---
A Design Flowing Smoothly from the Front to The Rear
The beauty of the latest 2023 Mercedes-EQ is hard to justify through words. The lightweight structure and the distinct one-bow shape together raise the new EQE sedan's appeal to an unmatched level. It wouldn't be wrong to call it an exclusive piece of automotive design engineering.
56 Inch Hyperscreen
New-generation MBUX infotainment and navigation system
Customizable ambient lighting
Heated and ventilated seats
Optional premium leather or fabric interior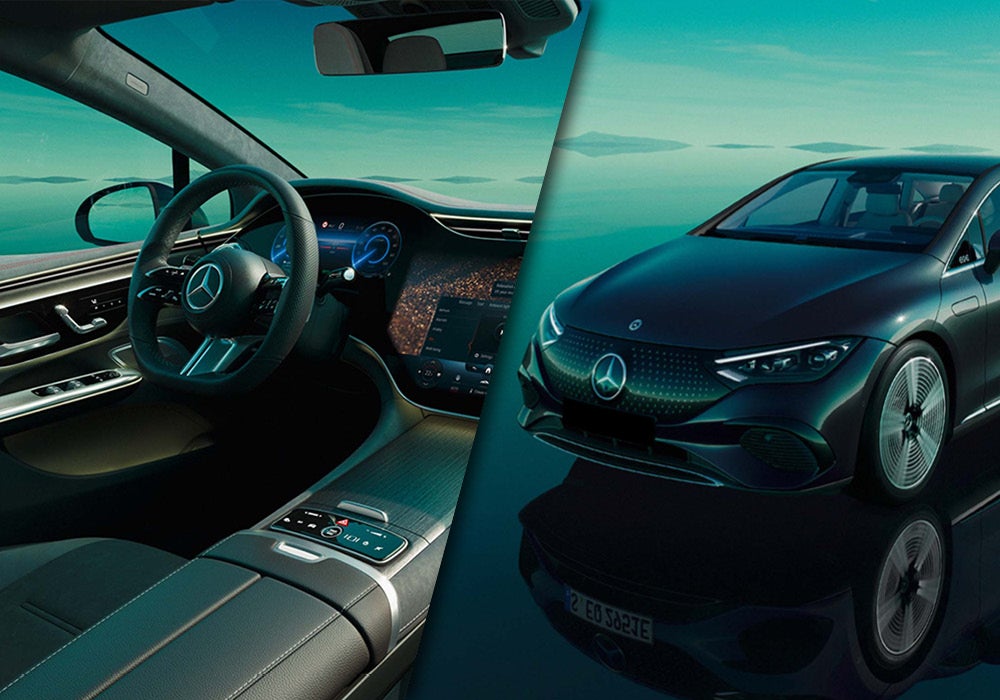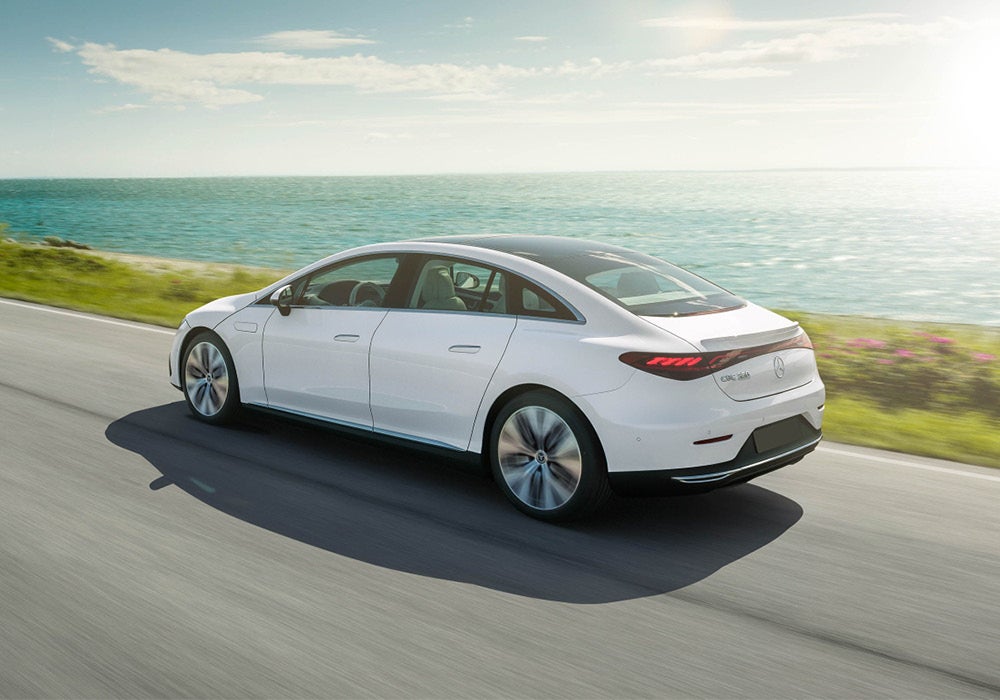 Performance
---
A Performance Characterized by Instant Speed and Long-Lasting Charge
The new 2023 EQE is equally brilliant in performance as it is in design. The one-bow shape reduces the drag from air moving past, allowing the car to go faster. Plus, the aluminum body ensures a lightweight structure that you can handle easily. Going from 0 to 60 mph is just a matter of 5 seconds. Get ready to draw the power of 90 kWh from the new EQE sedan's battery pack.
288 horsepower
90 kWh battery
Range: 410 miles per charge
0 mph to 60 mph in less than 5 seconds
Charges from 10% to 80% in 31 minutes
 Technology
---
Bringing the Whole World to Your Fingertips during Travel
The new 2023 EQE reminds you of the future with its unbelievably advanced high-tech functions. The vehicle's interior width is covered with a unique hyper-screen to help you communicate with the AI system integrated into your vehicle. The features also include wireless phone charging and a standard keyless start.
MBUX Infotainment System
Customizable Digital Display
First-of-a-kind Hyperscreen
Wireless phone charging
Standard keyless start feature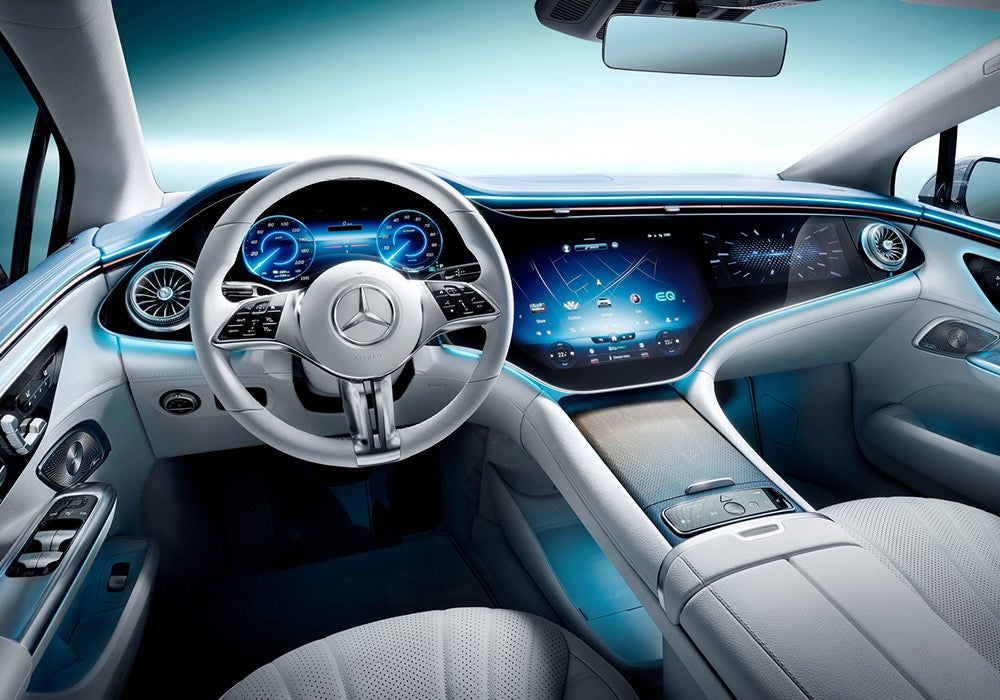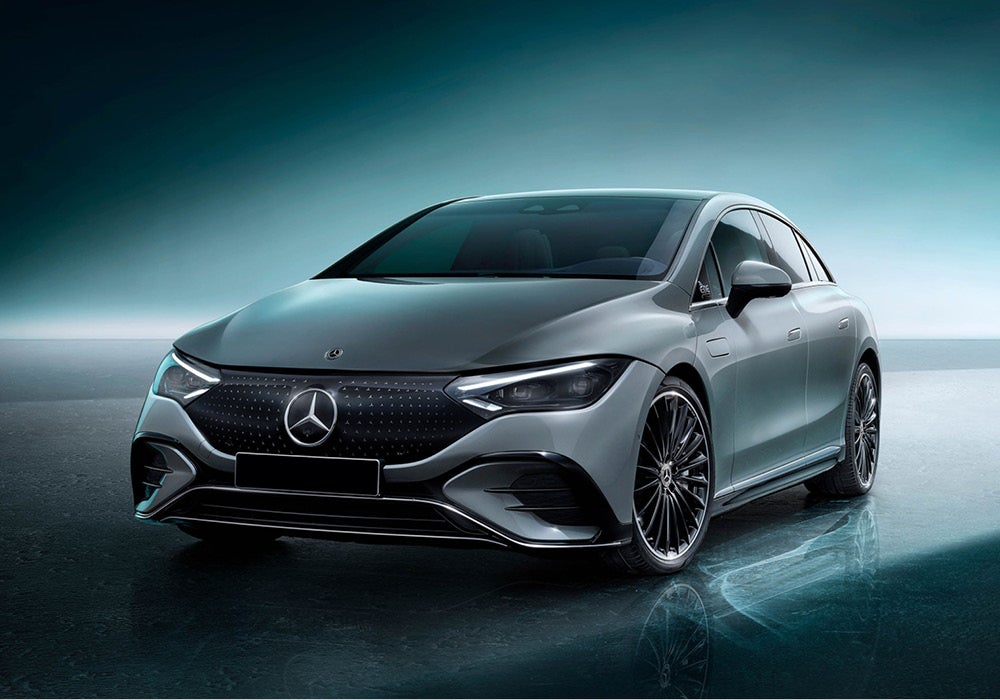 Safety
---
The Solution to All Your Safety Concerns
Do you fear losing control on the congested roads of Melbourne, like Micco Road or Grant Road? Well, rest assured! The 2023 EQE backs up your driving skills with advanced technological features such as blind-spot monitors, adaptive cruise control, and an automated braking system. That means you can enjoy your rides without any safety concerns.
Intelligent Driving Assistance
Blind Spot Assist
Active Lane Assist
Active Brake Assist
The Latest 2023 EQE has now graced the store of Mercedes-Benz of Melbourne in Florida.
---
2023 EQE
288 Horsepower
90.5 kWh battery
0 mph to 60 mph in less than 5 seconds
Range: 410 miles per charge
Charges from 10% to 80% in 31 minutes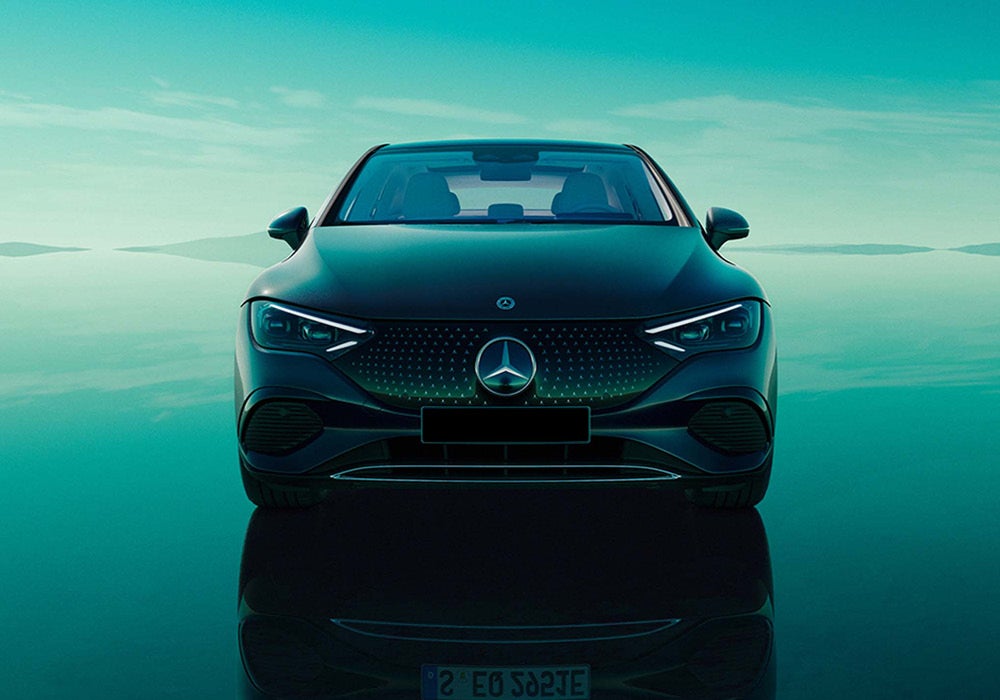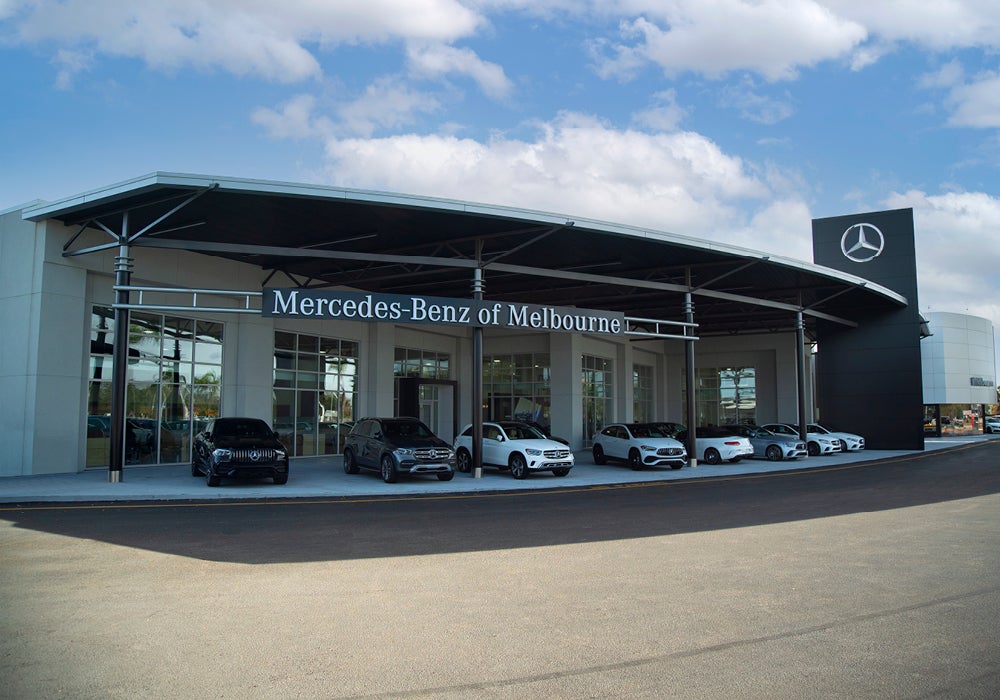 Become the Proud Owner of 2023 EQE available at Mercedes-Benz of Melbourne in Florida. The all-electric EQE sedan offers maximum convenience and efficiency on the roads.
---
Mercedes-Benz of Melbourne Customers Always Enjoy:
We believe our customers are our top priority.
We offer far more than superior pricing and a large inventory.
We offer a service department staffed by one of the finest teams of certified and factory-trained Mercedes-Benz technicians.
Schedule your personalized appointment today!
Like the 2023 EQE, the latest 2023 EQE sedan also excels in shape, structure, color, and every other design element, allowing you to drive comfortably in style.