New Specials
Check out our latest offers.
EZPurchase OnlineTM
Start the car buying process online today! 
Service
Schedule your next appointment today. 
WHAT'S IN STORE FOR MERCEDES-BENZ AMG®'S NEW EV LINE
---
Mercedes-Benz AMG® has publicly confirmed the development and imminent release of their EV series. The new additions are set to hit the American market later in 2021, with European production starting in the coming summer months. The brand's EVA (electric vehicle architecture) is the foundation for the soon-to-come EV models.
AMG®'s new line will include versions of the EQS and EQE sedans, as well as corresponding SUVs down the road. The highly anticipated EV models will be enhanced with AMG®'s trademark style and power. The following information provides an in-depth look at what drivers should expect from Mercedes-Benz AMG®'s EV vehicles.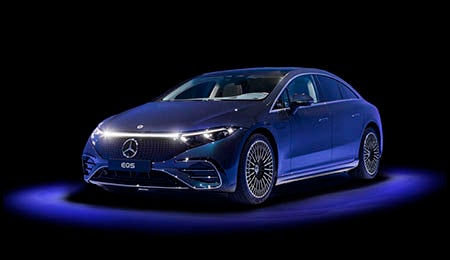 DISCOVER THE AMG® DIFFERENCE
---
As a subsidiary of Mercedes-Benz, AMG® is committed to producing a wide range of vehicles that simultaneously deliver outstanding speed, performance and sophistication. Drivers across the globe marvel at AMG®'s ability to enhance the already-stunning designs of classic Mercedes-Benz vehicles. When it comes to strength, Mercedes-Benz AMG® models have been known to deliver an incredible 800 horsepower.
With 0-60 acceleration in under 4 seconds, AMG® vehicles are built for controlled exhilaration. The brand's stylish precision is no less impressive, with commanding yet elegant designs that rule the road. The first releases in AMG®'s EV line are expected to be the 2023 Mercedes EQ-EQS electric model, AMG®'s EQE luxury sedan and ultimately, the EQS and EQE SUVs.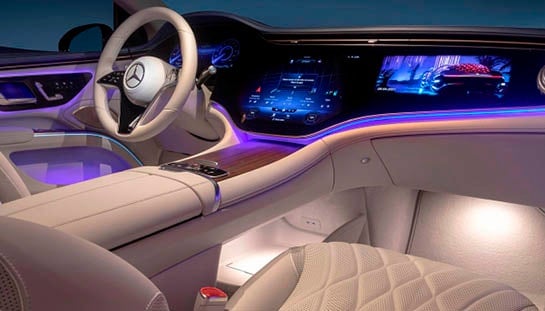 GROUNDBREAKING FEATURES & SPECIFICATIONS
---
While today's electric vehicle market continues to expand, Mercedes-Benz AMG®'s EV models break the mold with advanced technology and impressive horsepower. AMG®'s signature robust engines even feature software mapping capabilities and an all-wheel drive AMG® 4MATIC® option. Going electric is efficient with AMG®'s 7.4kW on-board AC charger and 110kW DC charger that achieves 0-80% in just 30 minutes. EV models will include a powerful 400V battery with a newly adapted wiring harness. The AMG® EV models will also provide a series of safety features. For example, the AMG® i-Booster brakes will offer situation-specific braking to improve overall vehicle efficiency.
SLEEK SOPHISTICATION FOR MELBOURNE DRIVERS
---
Mercedes-Benz AMG®'s EV models are perfectly adapted to deliver the style and sophistication that Melbourne drivers deserve. AMG®'s new EV models are an environmentally friendly option that limits pollution in gorgeous seaside locations like Melbourne. They also provide the invigorating speed and comfort that you need to enjoy a sunny day or gorgeous sunset out on the open road. Whether you're cruising through town, on the highway or backroads, AMG®'s reimagined EV models are a fantastic choice for EV lovers in Melbourne, Florida.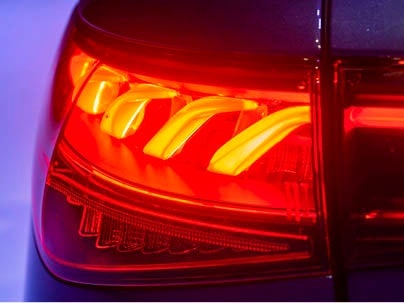 FIND YOUR PERFECT MATCH AT MERCEDES-BENZ OF MELBOURNE
---
When it comes to choosing your own AMG® EV in Melbourne FL, the place to be is Mercedes-Benz of Melbourne. Our experts can't wait to help you discover all that the new EV models have to offer. Drive a Mercedes-Benz AMG® EV in Melbourne FL by calling us at 321-341-4032 or filling out our quick contact form today.